4/30 Sat.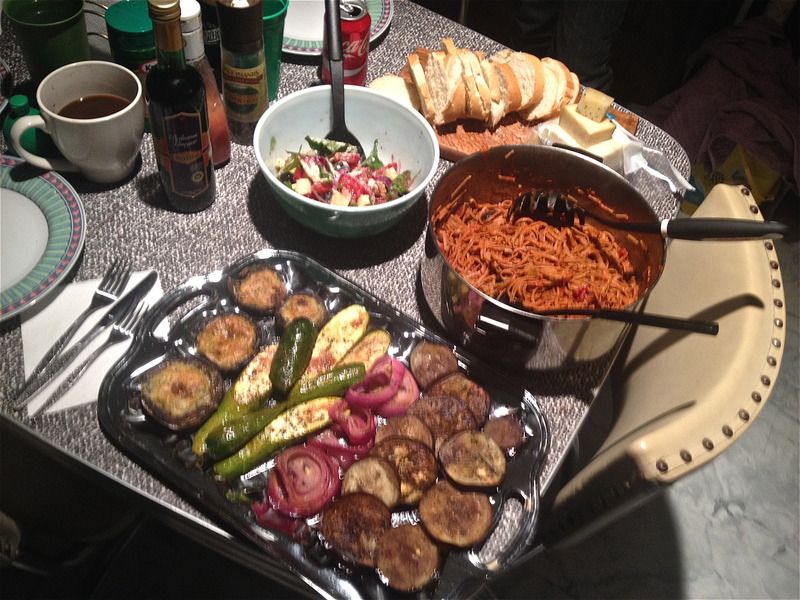 BF cooks for me. LOOK AT THIS. SO GOOD. The man is a genius and a chef.




4/29 Fri. CATLOAF!!!!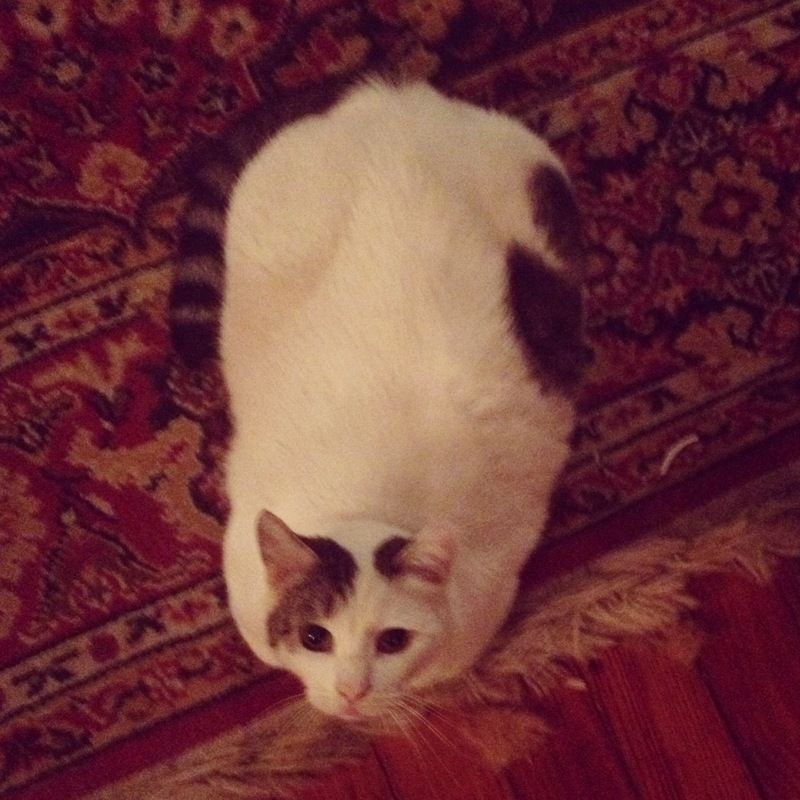 Lily is my catloaf and she is yummy.




4/28 Thu. The most depressing fucking thing ever.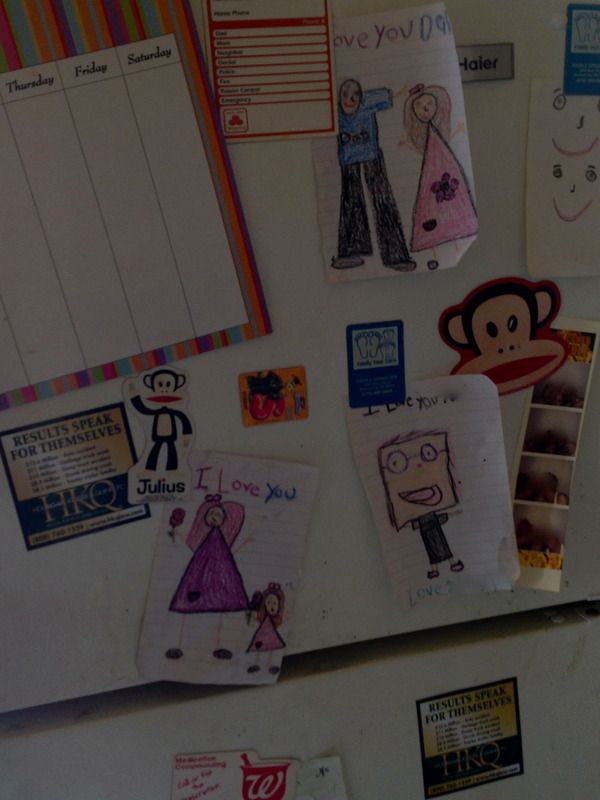 Children's drawings in a filthy condemned shit-filled house where a dog was abandoned. [Photo scrutinized and edited for common decency privacy protection, though I don't even know the people, and was since posted here]. ALL bad people have multitudes of children. Every drug bust. Every shit house. Baby stuff with crack pipes next to it. Kids' backpacks with that day's homework they won't have in school tomorrow. Kids can be farmed for the social security nowadays - it's not only tolerated but encouraged. Sorry teachers. Your lessons don't stand a chance on these kids tomorrow. Sorry, parents of good kids. If bad people's kids are learning to be like their parents, your kids will get shamed and bullied for their good behavior. Nothing you can do can protect your kids from badly raised kids. Bad people invariably make more of a difference than good people. Good people have to clean up after them before they can even begin good people work. Bad people are free to forge ahead tearing apart the world unchecked. The game is rigged.

This is what all you internet yuppies who read online articles all day will never get about humanity. This is where I have to keep my mouth shut and my opinions off Facebook, where I am utterly alone in my experience except among the cops and inspectors and CYS workers, who you may notice distance themselves from social media for reasons such as these. We are alienated from all those political rants and cat memes by the turpitude of the day, the real badness of humans nobody else has to get close to. Happens every day. I wish this is the only time I have seen something like this. It's probably two dozen or more pieces ripped out of my heart, one from every time I've seen this sort of thing, tho. I die a little more inside every time. I may never meet these kids. I'll never forget to pray for them, fuck if prayers will stand a chance but it's all their ever gonna get in this life. Besides the $500 worth of Toys for Tots donations that their parents will break and throw around as eyesores when they're high on crystal meth and beating the kids within an inch of their lives.

But go ahead. Keep posting about how everything happens for a reason. At the end of the day it is what it is.




4/27 Wed. Call for an animal left behind by an owner running from the law. This must be the place.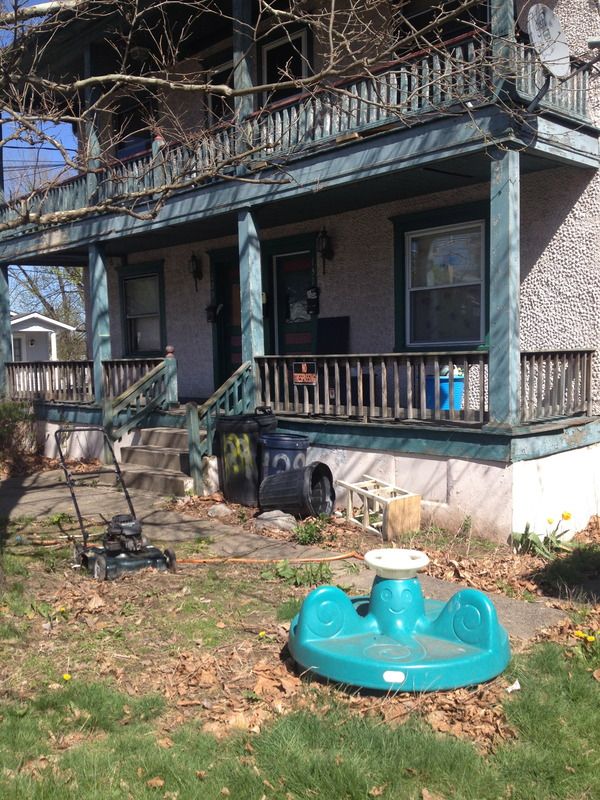 Didn't get in there today, though. Gotta wait for the inspectors to condemn it. Forth Amendment stuff.



4/26 Tue. Election Day, 2016 Primaries. After voting at Whittier.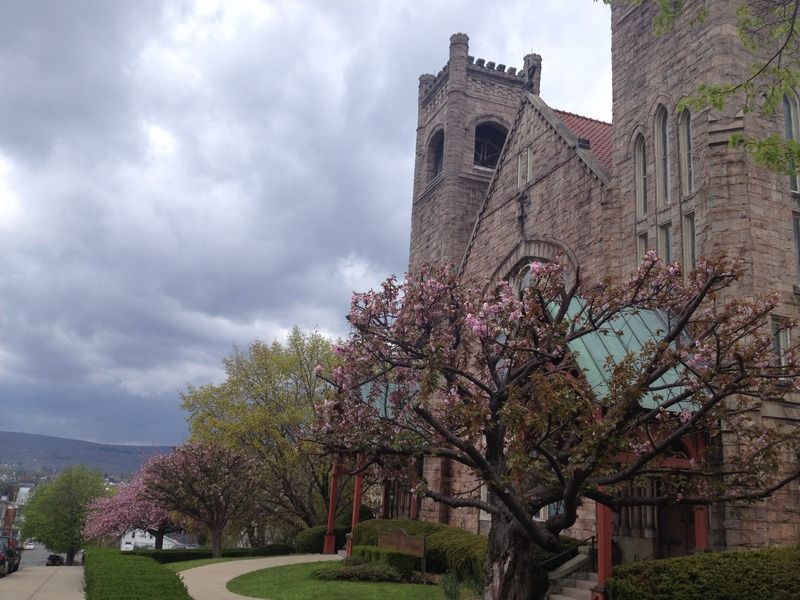 This is a gathering storm over West Mountain as seen from my parish church. We had a day off today.




4/25 Mon.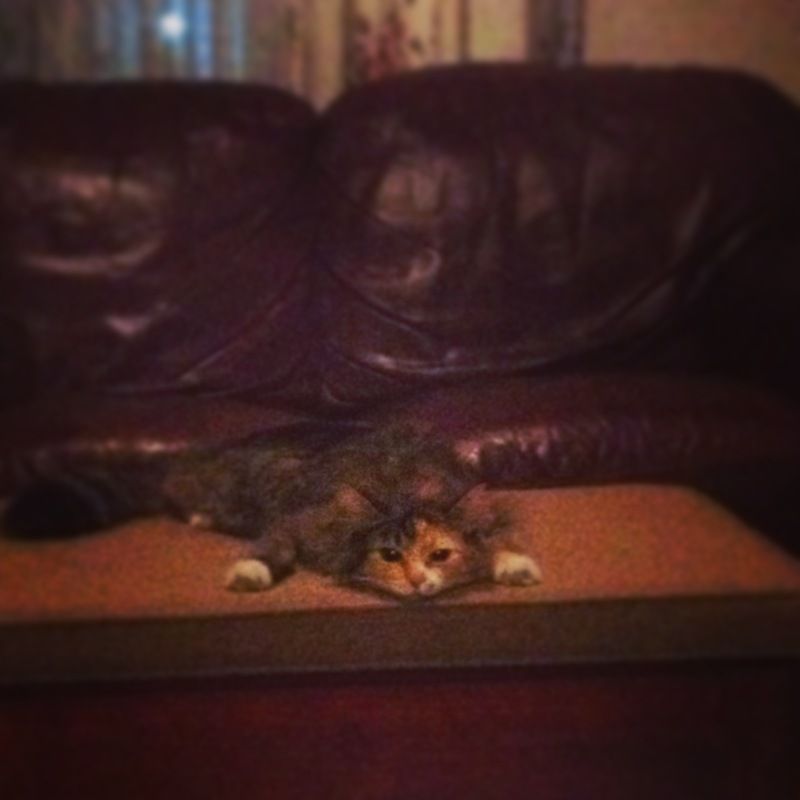 Brought over the leather couch from my parents' side. Winnie has been intimately rolling around on it since it came over. Here she is hugging the coffee table.





4/24 Sun. Lookin out my back door.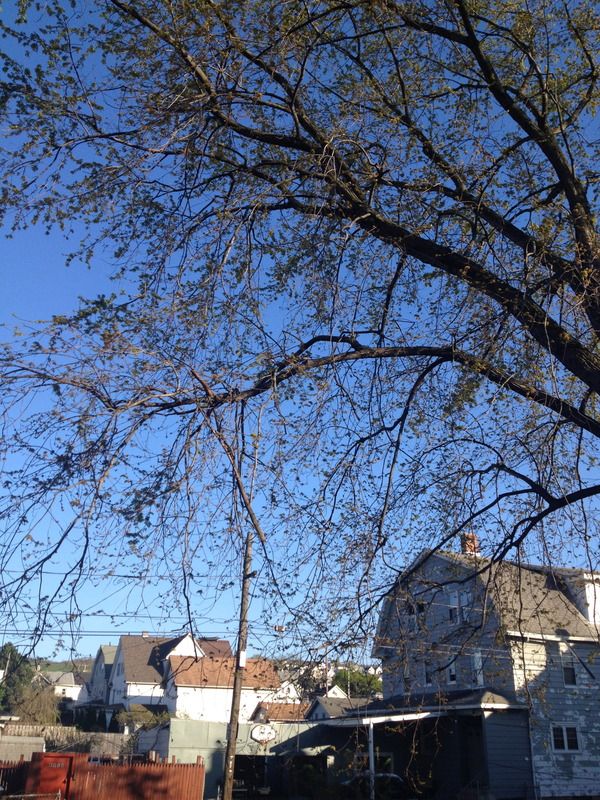 Tree's about to burst into bloom.



4/23 Sat. Walking home.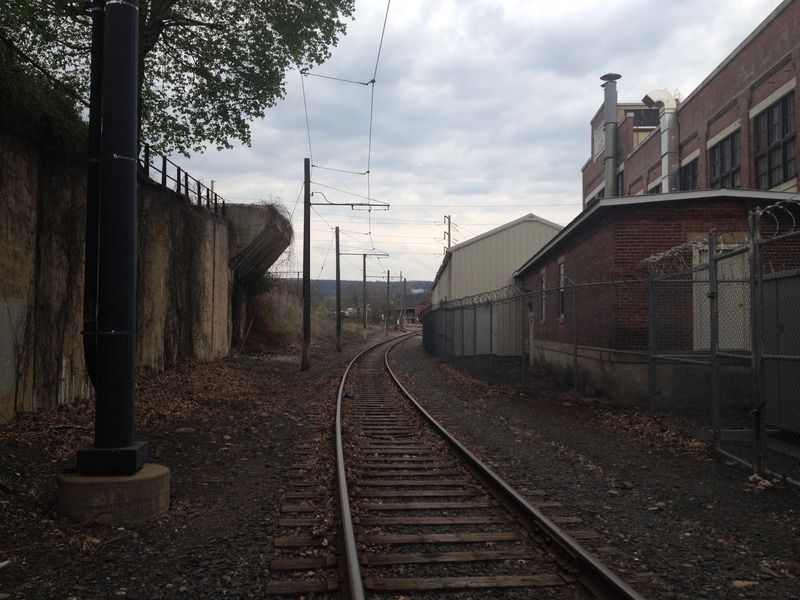 Probably listening to "I'll Make a Man Out of You" from Mulan. This is the only Disney song in my entire iTunes library.



4/22 Fri. I have some weekend guests.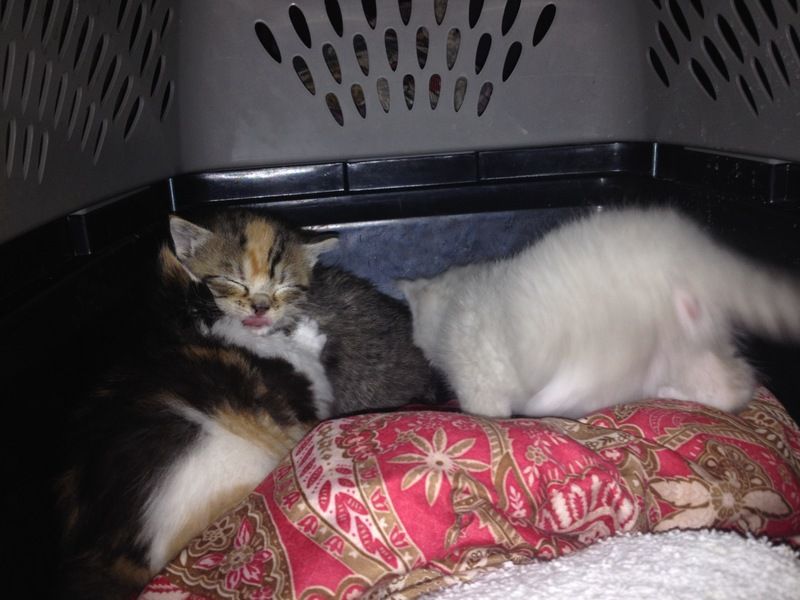 Meep, Nan, and Pangar Bahn are from building 15 of Valley View Terrace. The nice lady there found them in one of the grates. Those grates are basically mamma cat traps. If i kept every cat I ever picked up found in the grates at VVT, I'd have more cats than Griffin Pond. Aren't they the CUTEST!




4/21 Thu. This shit again.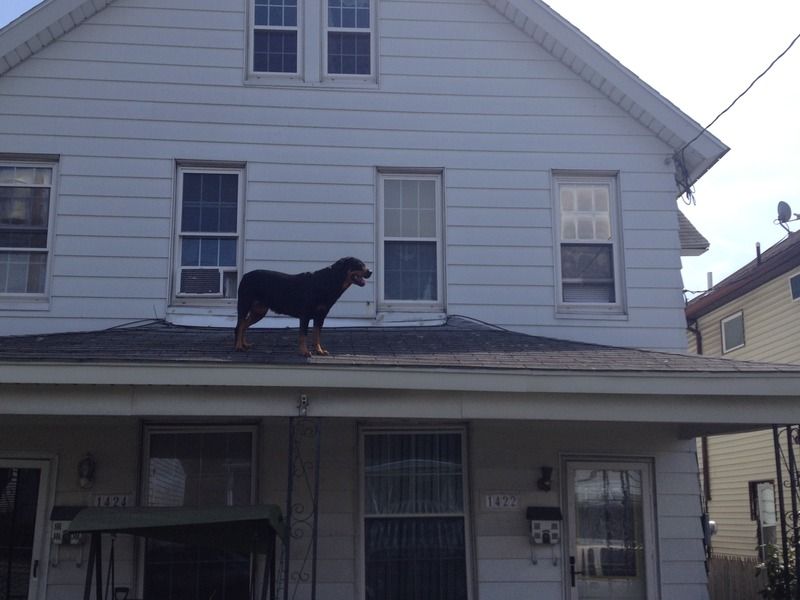 Ringing the doorbell usually gets them back inside. The owners didn't have a doorbell and knocking didn't work. Almost had to call the Fire Dept til a neighbor who knew the dog simply told her to go back inside.




4/20 Wed. The Underground, Philadelphia, PA. Weeknight roadtrip with Carlie from work to see Peter Murphy from Bauhaus. The pictures of him came out crappy and backlit, so here's something else that blew my mind: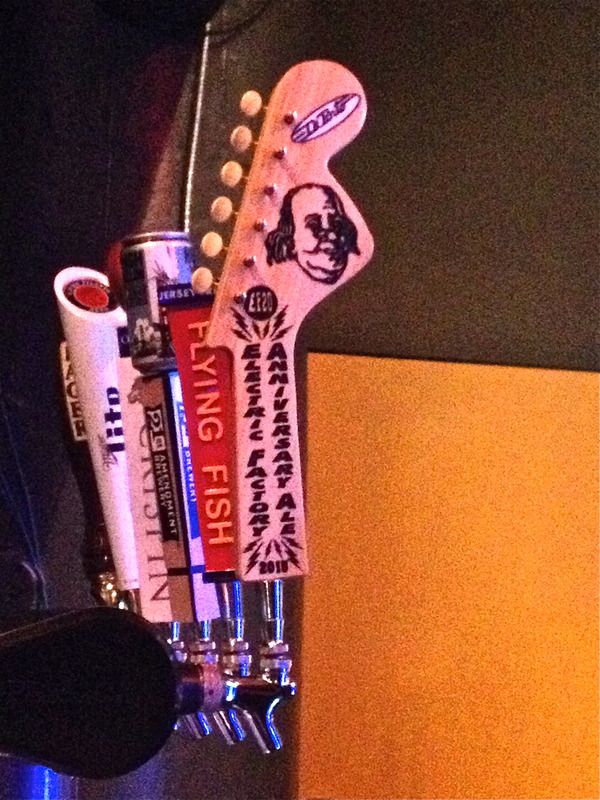 So. Much. Awesome. Beer. Guitar. Ben Franklin. You'd never believe it but the beer was really good, too.

"My life is full of best nights ever," Ann Walsh once said, when she was in her 80's and I ran into her and her husband dressed to the nines at a happy hour. Me too. Turns out Carlie knew the bass player and the road crew. Everyone in the audience was all dressed up including us. I saw a couple which looked and dressed exactly like me and BF, who couldn't come because he had work. (He is the reason I like good music like this). We went out with people we didn't know to this Mexican restaurant and heard some great stories. We met an amazing girl named Kiki who wore red roses in her hair and a see-thru corset with a fishnet bustle train and thigh-high boots. I thought she was younger than me, but she said she was 50. I don't know how that's possible but I hope I look that good someday. It's like just another weeknight in 2006. Why don't I do things like this anymore?

The Angry Beavers (old cartoon on Nickelodeon) had two episodes whose titles sum up my reasons. The first was called UP ALL NIGHT. The sequel was called UP ALL NIGHT II. UP ALL DAY: THE RECKONING.

But every once in a while, it's so worth it.



4/19 Tue.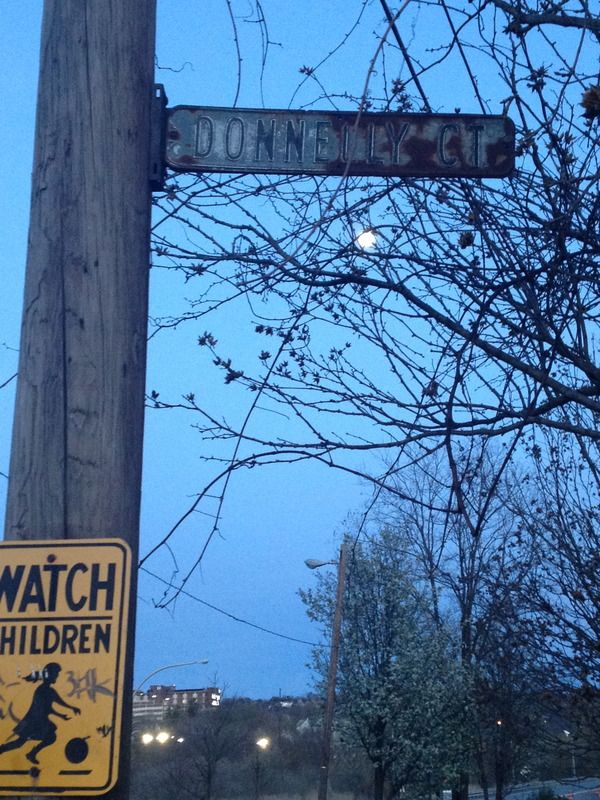 Scenes from alleys.


4/18 Mon. Found a cute puppy!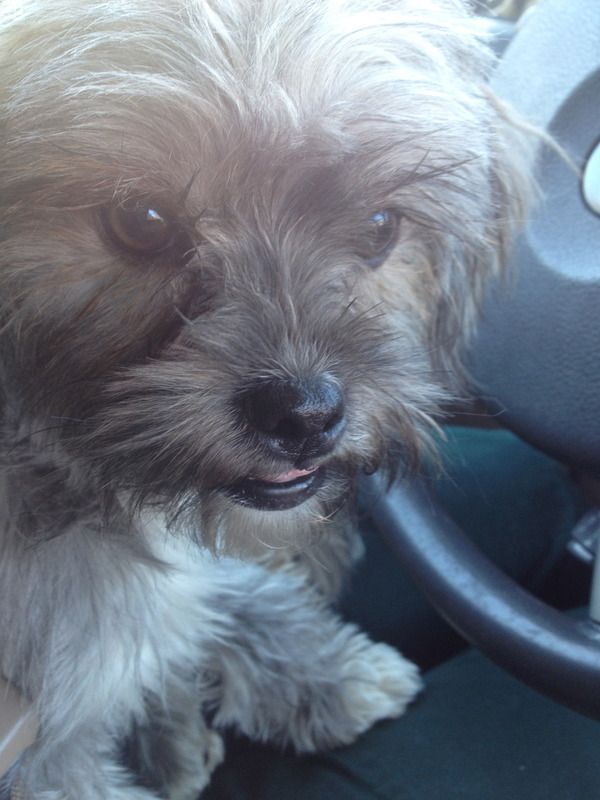 4/17 Sun.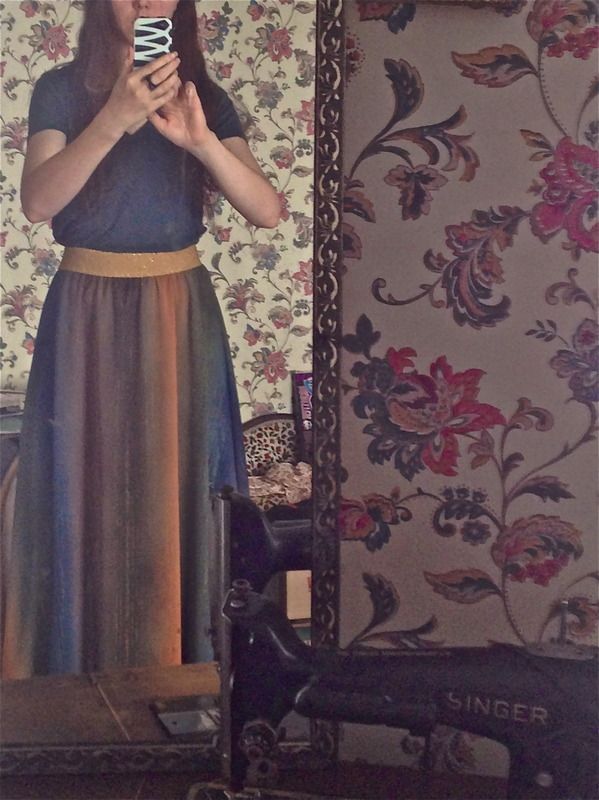 Got a new skirt I love so much. I wish I could have everything in my house like this. Curtains. Upholstery. Bedding. <3



4/16. Sat.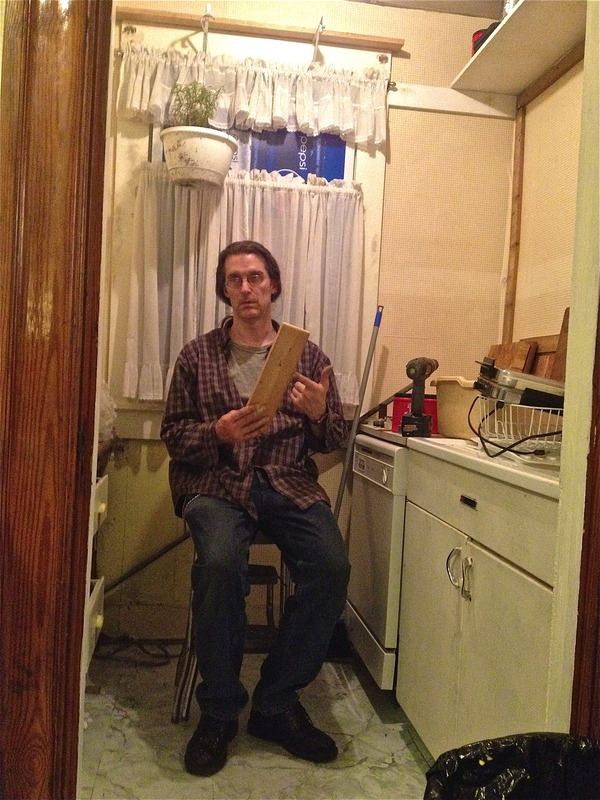 BF putting up shelves in the pantry. Coming along. He thinks all the picture taking is silly. But he does all this hard work all the time and nobody ever cares. They think the lights just happen. The heat just happens. The furnace just maintains itself. The projects just get done. No. No.



xoxo<3

"He says you are too much
You talk, laugh, smile, feel too much.
But baby,
Here is the real problem.
He is too little
to appreciate
that it took an entire galaxy
being woven into one soul
to make you."
-Nikita Gill, "Too Much"