6/30/16 Thu.



When I get my hair done, I make them leave my grays. Hez is great - they serve free wine and they're across the street so I can actually drink it. And look how nice they do hair! This masterpiece was done by Jess, who acted like people ask her to leave their grays every day, even offered to turn me all gray if I wanted. I should have told her my job would take care of that over time.



6/29/16 Wed.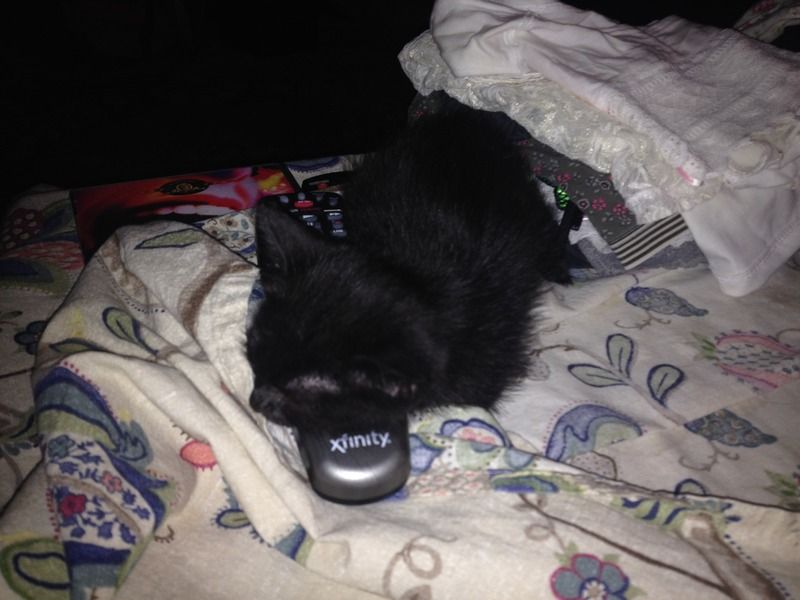 A puddin' pie using my tv remote as a pillow <3 <3 <3



6/28/16 Tue.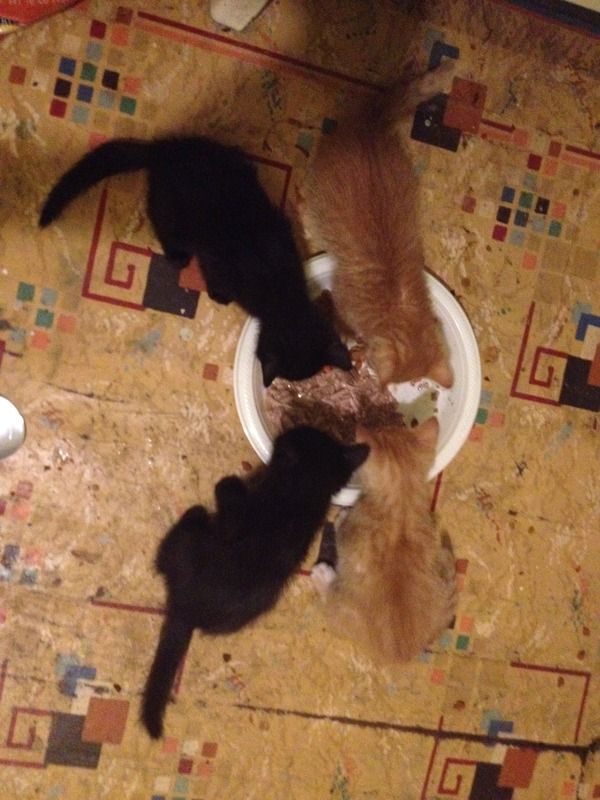 Foster babies eating breakfast. It was my house or death. One of the black ones is going to my mom's co-worker at 6 weeks. Now they are 3 weeks. Lilith, Fraidy, Benny, and Alonzo. I always name foster pets.


6/27/16 Mon.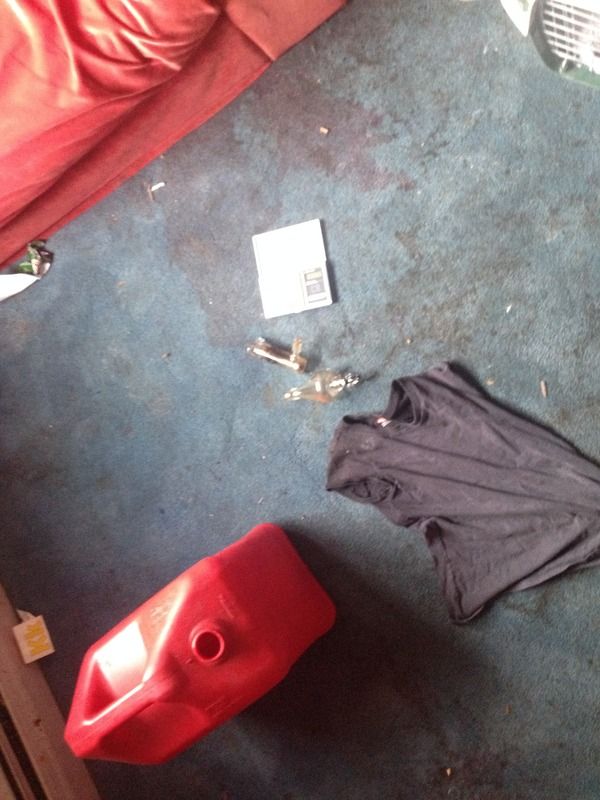 Here is a lovely close-up from a house of filth and squalor. I don't know what sort of drug pipe that is but it's in a house full of baby stuff. Up and left the pets when they got evicted. Human life is just so precious and special sometimes I can barely handle it.



6/26/16 Sun.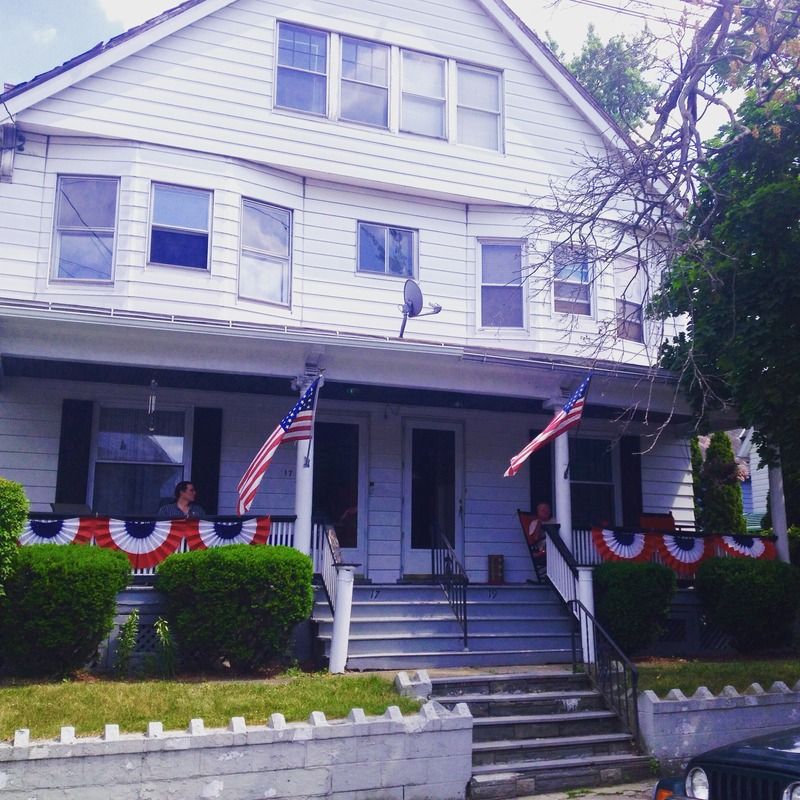 We are ready for the 4th! BF and my dad helped.



6/25/16 Sat.


One of my new guests I took home from the receiving counter pictured 6/16. Part of a photo shoot for a prospective owner :)



6/24/16 Fri.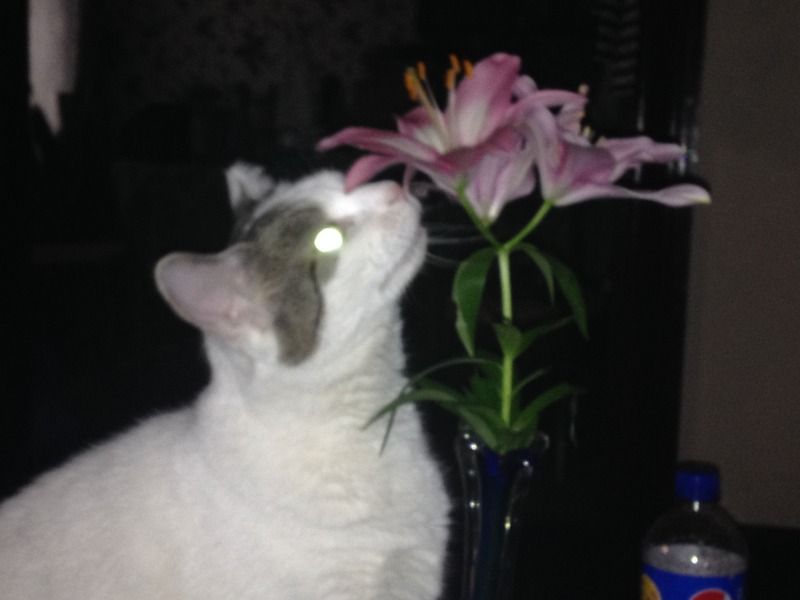 BF gave me lilies he grew himself <3 <3 <3 and Lily is smelling them <3



6/23/16 Thu.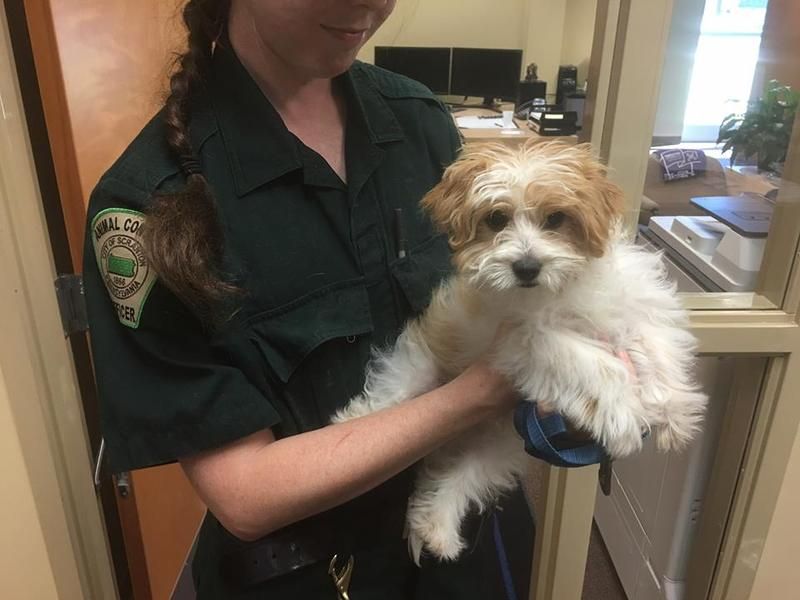 I got called to the chief's office because everyone wanted to play with the found puppy.



6/22/16 Wed.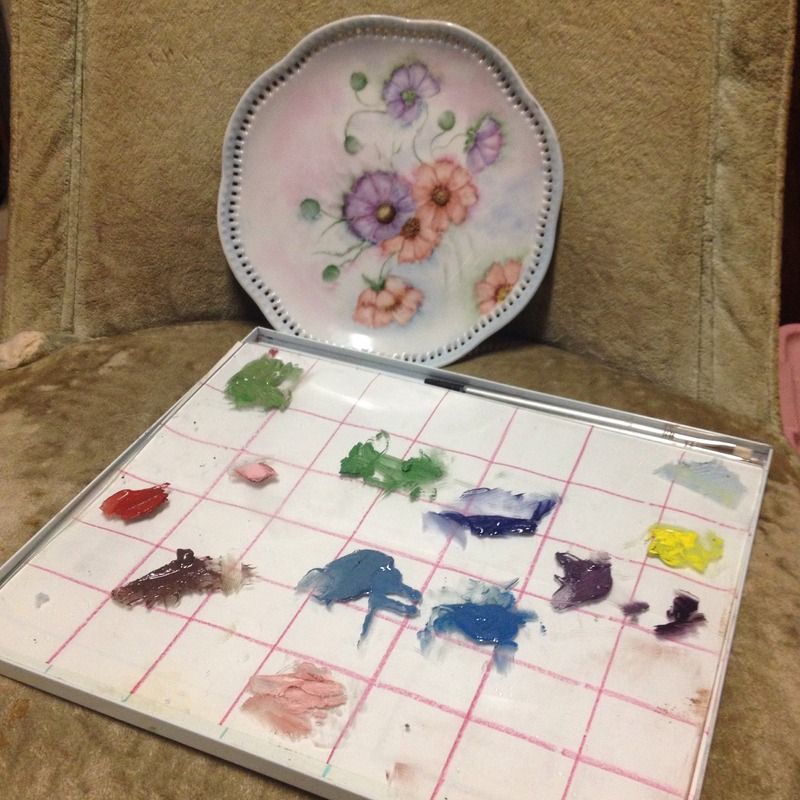 So, uh...Nan died 2 years ago but the last paint she used on her palette IS STILL WET.
I have an idea. I should learn to paint ceramic plates and tiles like she did.



6/21/16 Tues.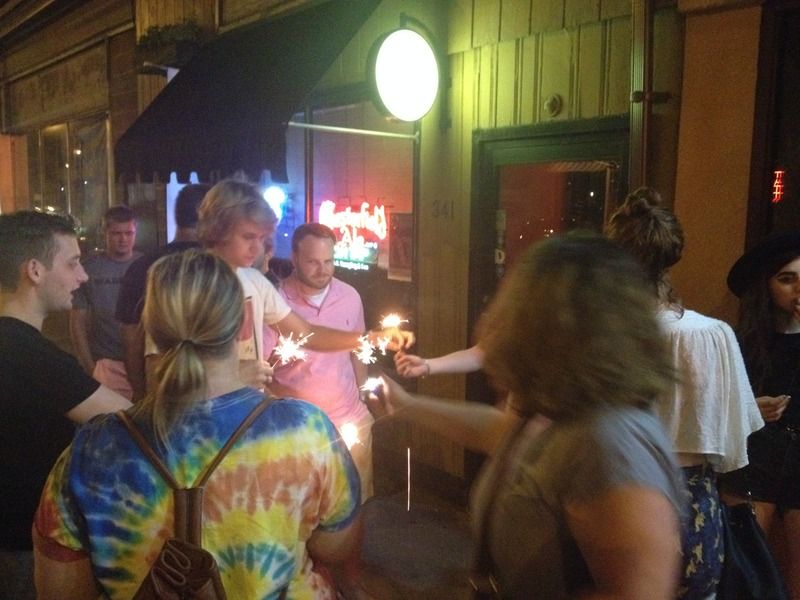 Sam's Bday at the Bog...with sparklers!



6/20/16 Mon.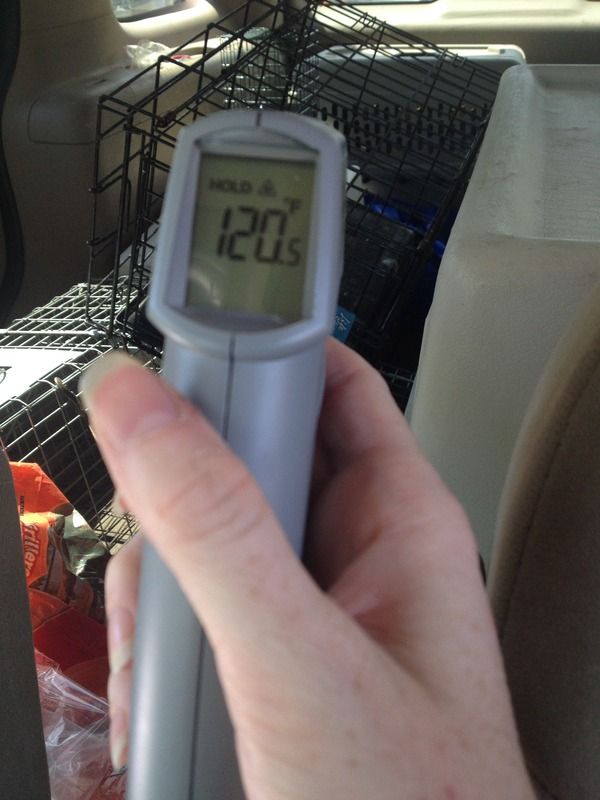 My work van every time I get in.



6/19/16 Sun.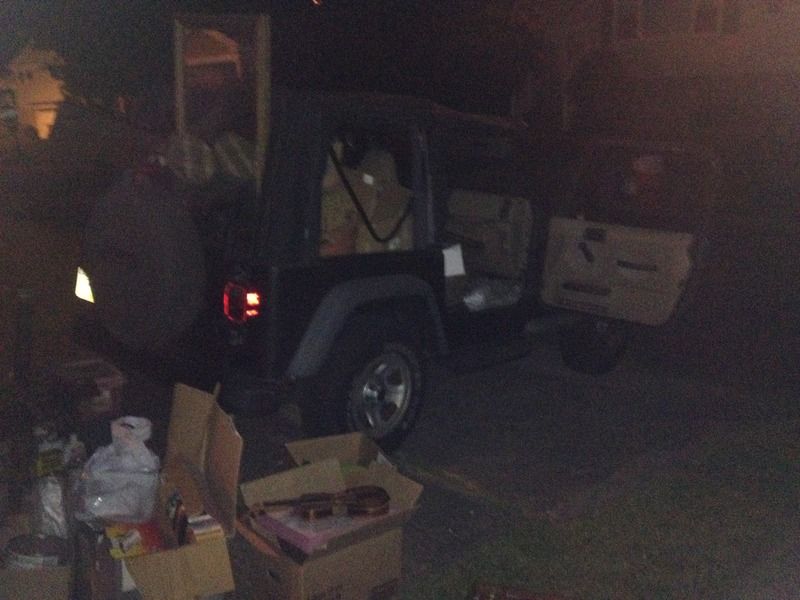 My great aunt's house is being sold and it's dumpster time for all her beautiful art and things.

Not on BF's watch!

This is the third trip where we're filling up the Jeep with everything that didn't sell at the estate sale or get claimed by the family. I can't let art or art supplies be destroyed. Or white porcelain cat statues. Or huge 50's beveled glass buffet mirrors. Or old-growth hardwood boards - they don't make wood like that anymore.

I'm either going to end up with a home full of beautiful things, or a hopeless hoarder. I wish there was a patron saint of decluttering to help me with this.

Nan was cool, I miss her.




6/18/16 Sat.



Yesterday's kitten almost died. She was running around at a really busy Turkey Hill gas station, and ran up into the wheel well of an idling car at a gas pump. I reached up in and pulled her out, even though she was wild - whatever, I just had a rabies shot in March, I should be good even if the DOH can't officially agree. So now yesterday's kitty is alive and well at my house.

Officer B. had a ride-along that day from the college, who helped save her. She is trying to convince her family they should let her take this kitten home :)

Lily loves baby foster kitties; she's so maternal. This baby kitty isn't so scared or wild anymore. She looks like a baby Lily <3



6/17/16 Fri.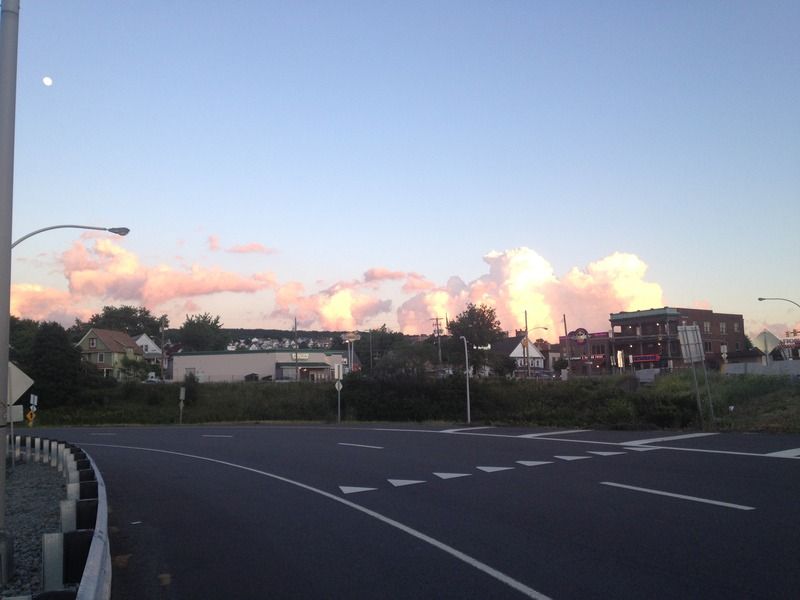 Walk home sky.



6/16/16 Thu.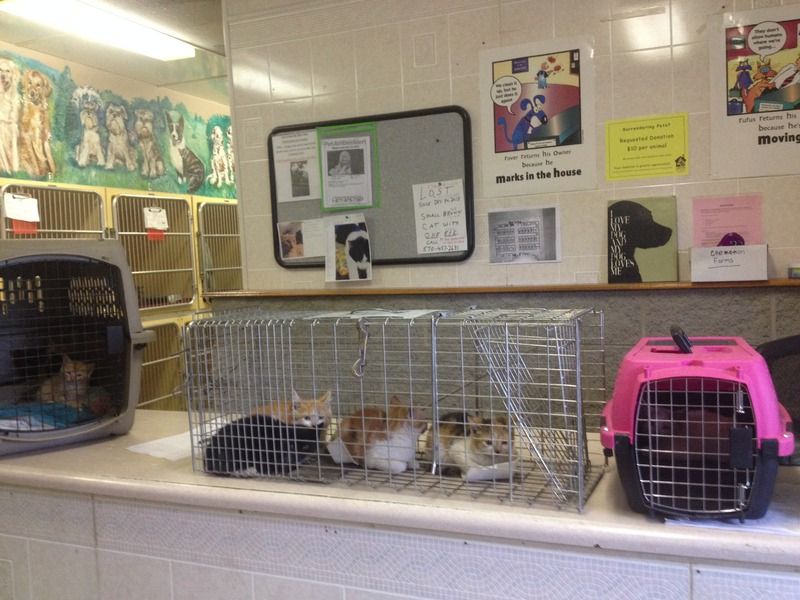 Receiving again with today's big haul. 9 lives, one in each cat. This can be a terrible sight, depending how full the shelter is, if fosters or homes are available or not.

A foster at the shelter took the calico and orange ones. The teeny tinies - 4 2or 3 week old kittens in the big crate - were at the end of the line, so I took them. Then there was a spot at the shelter available for the last one in the crate, a healthy older kitten who was able to be put in with another cat at the shelter.

Tomorrow's cats, tho.



6/15/16 Wed.



Don't I know that face?
It's Meep! I fostered her in April when she and her siblings were a week old. Nan and Pangabahn were adopted (names changed now), but Meep has upper respiratory infection so she has to get better first. She looked better today :) Thanks Meep, I needed a reminder why I put up with so much awful. It's for stories like these.

As Dr. Who put it, "Just this once, EVERYBODY LIVES!"



6/14/16 Tue.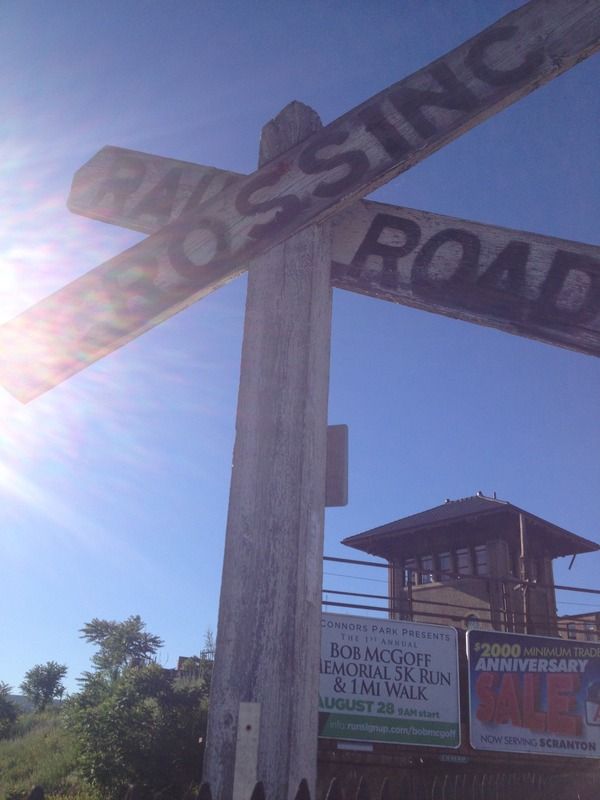 Scene from my walk to work (or from work?) Listening to a song called "Pink Cigarette."


6/13/16 Mon.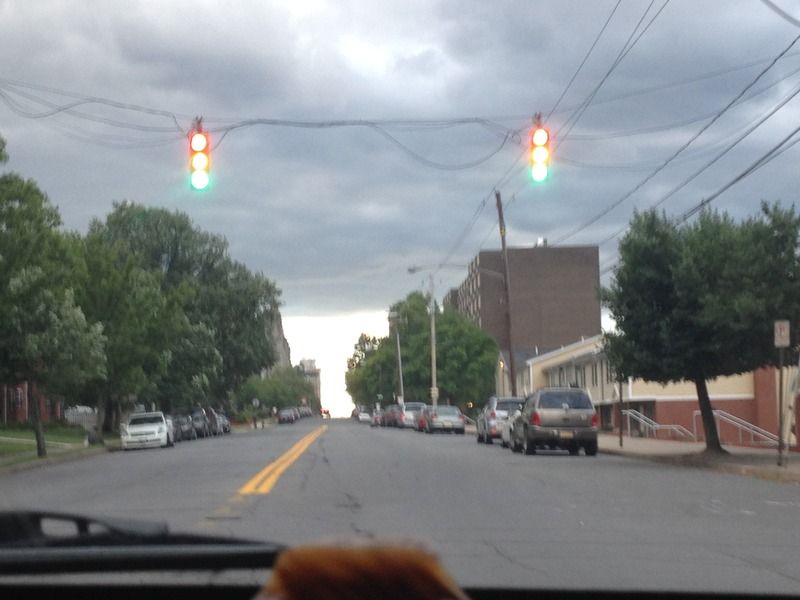 BF took me to "The Force Awakens" and Cooper's. On the way home from Cooper's, we sat in traffic until we figured out who was going and who was stopping. This looks like a job for Car 53.



6/12/16 Sun.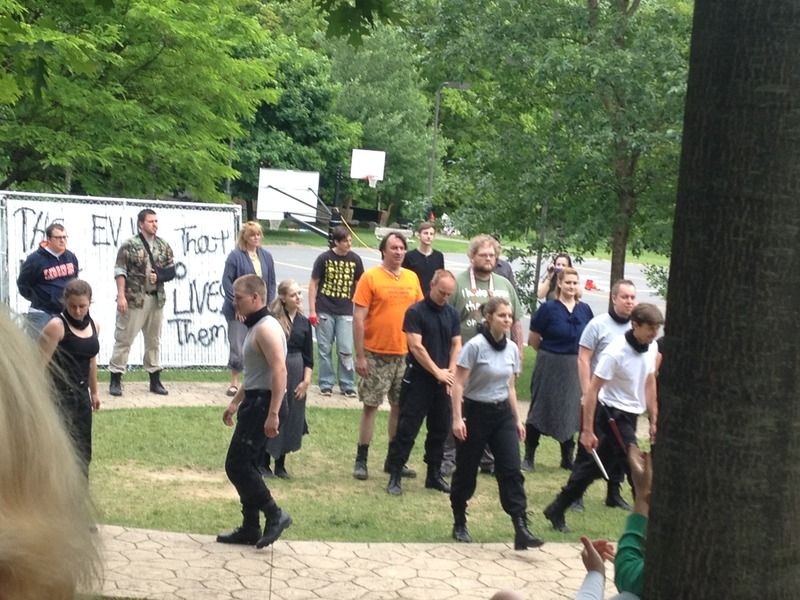 Sunday in the Summit at Shakespeare in the Park. BF's Emmy award winning cousin came in and our friend KK - the soothsayer - was acting in Julius Caesar.



6/11/16 Sat.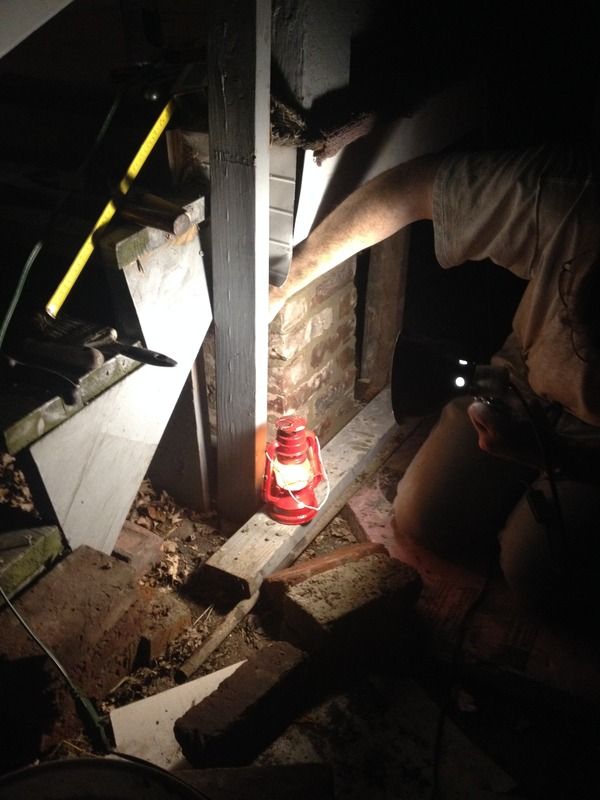 BF finishing my porch foundation by oil lamp light. It's almost done! He's a natural at masonry. This is your Saturday night on homeowning.



6/10/16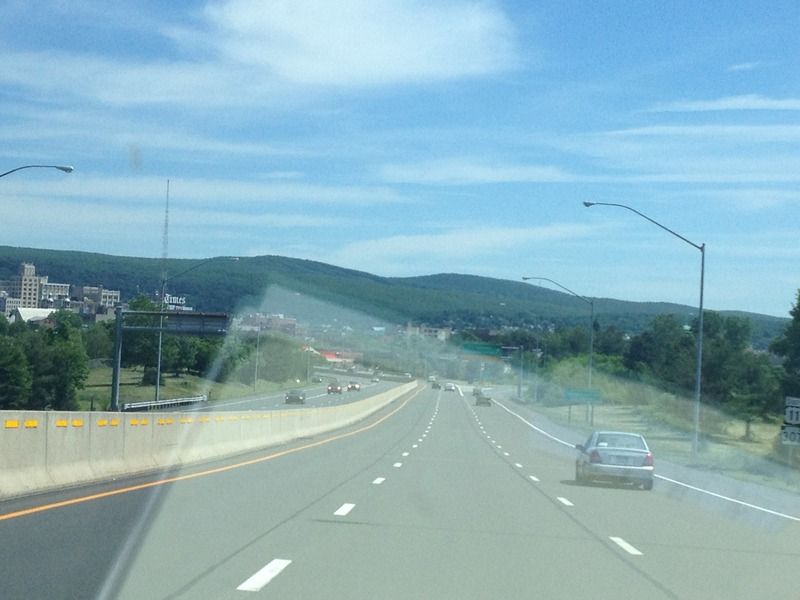 6/9/16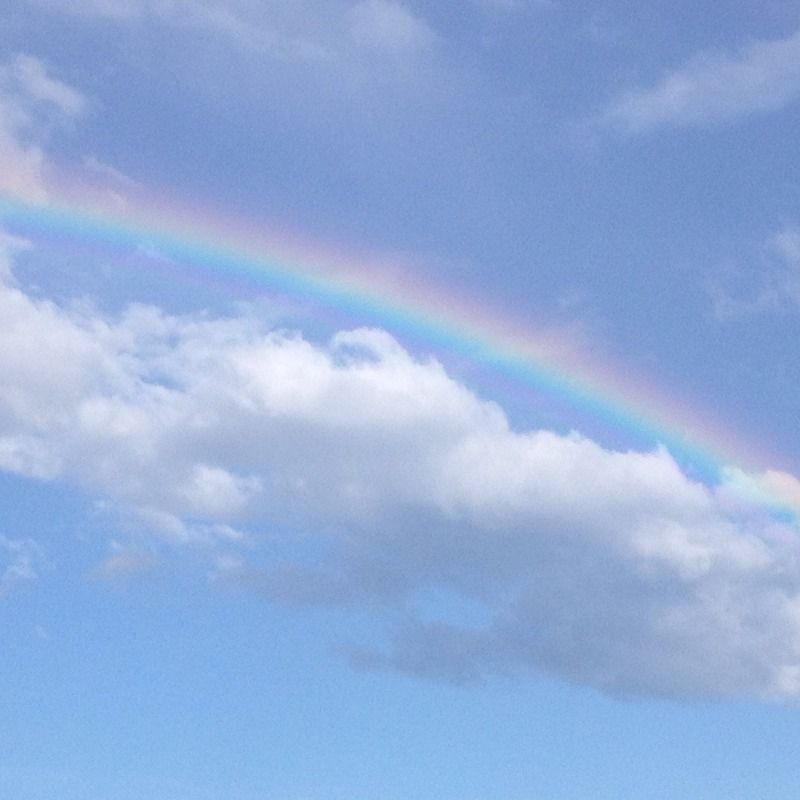 Full disclosure: this was taken the 7th, but the only picture I took on the 9th was of dog poop. Part of my job requires dog poop photography. It's evidence for charging people when they leave too much dog poop everywhere. I'd post it but it was an unusually gross amount of turd piles, and I don't want to look at it. Shit happens.



6/8/16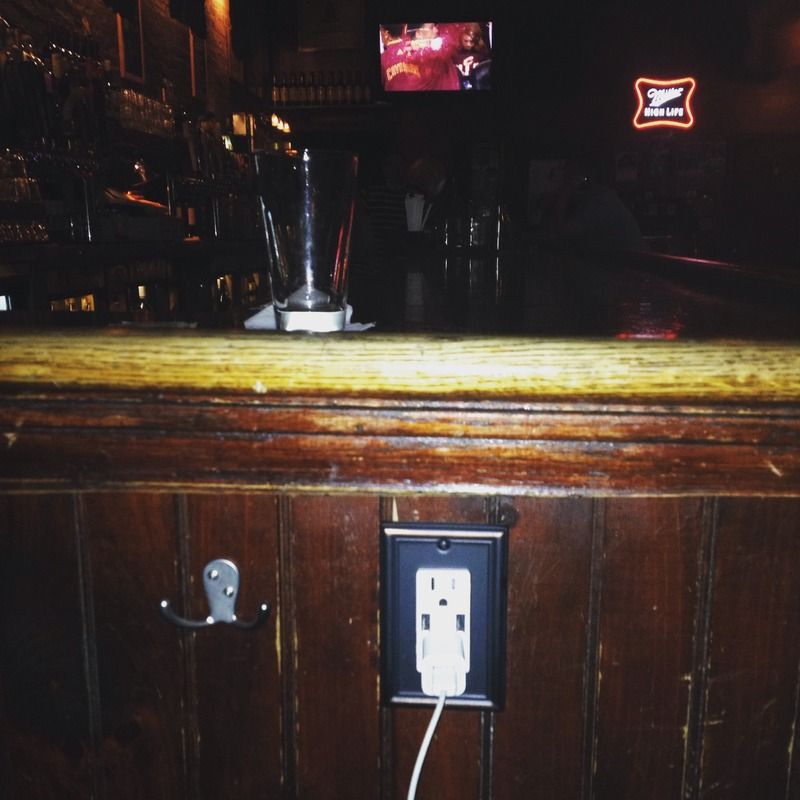 Let's not talk about work today. Let's talk about the genius use of underbar space at the Bog.



6/7/16



This would be so cute if it wasn't about to be so depressing. This is zoomed in - there were more like a dozen cats in this photo. I could show you that, but these lovers holding hands on the windowsill got me choked up. All I could think of was Jack and Rose, no idea they're holding hands on the Titanic after it just hit an iceberg.

They don't know what I know. I want to cry. I don't want them to die. I keep a straight face. I have to think about that later, but not now. There's so much to do now.

It's a cat house.

The smell would knock you over.

I got sent inside because I could fit through the window, and the sgt thought someone had to be dead in there. It's never a good day when anyone asks me, "Are you ok to go in if they might be dead in there?" No one was dead, but the cats numbered the stars. They were feral of temperament, but not of survival skills - what makes hoarding so tragic. Nowhere can accommodate that combination of cat behavior. There were a few very sick looking kittens I couldn't catch, and spreading illness was evident in the adults.

It's been full of quietly inbreeding cats for who knows how long. Then whoever lived there had to leave - circumstances unknown - and their only choice was to open up the windows and let the cats go. Previously indoor cats that have never been outside.

Complaints are POURING in. It's in a "nice" part of town. Neighbors aren't used to strays, aren't having it, threatened my job already if I don't "do something," etc.

I must have prayed the words "deliver us from evil" thousands and thousands of times in my life - for what?



6/6/16



The feral colony on Providence.


6/5/16 Sun (after midnight Sat).


Sorry this photo came out so bad I had to adjust and filter the shit out of it. BF's California friend Steve from back in the day, and some more friends he brought. Lots of rounds of Guinness and shots. Hoo boy do I need shots this week. You'll see.


6/4/16 Sat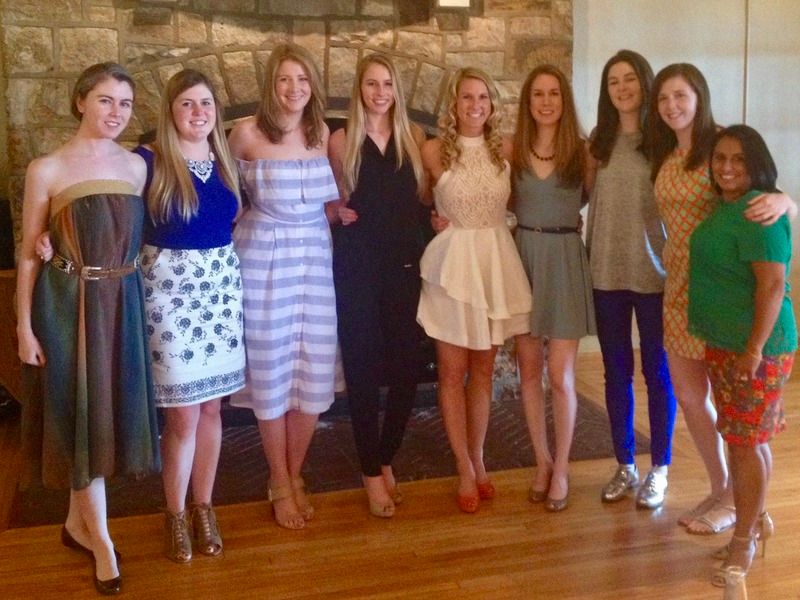 Julie's bridal shower at the Susquehanna Valley Country Club. We used to swim in the pool there every summer cuz my aunt and uncle were members. Beautiful day, amazing food, great company. BF and I got her kitchen utensils.


6/3/16 Fri.
First Friday June. Finally something nice.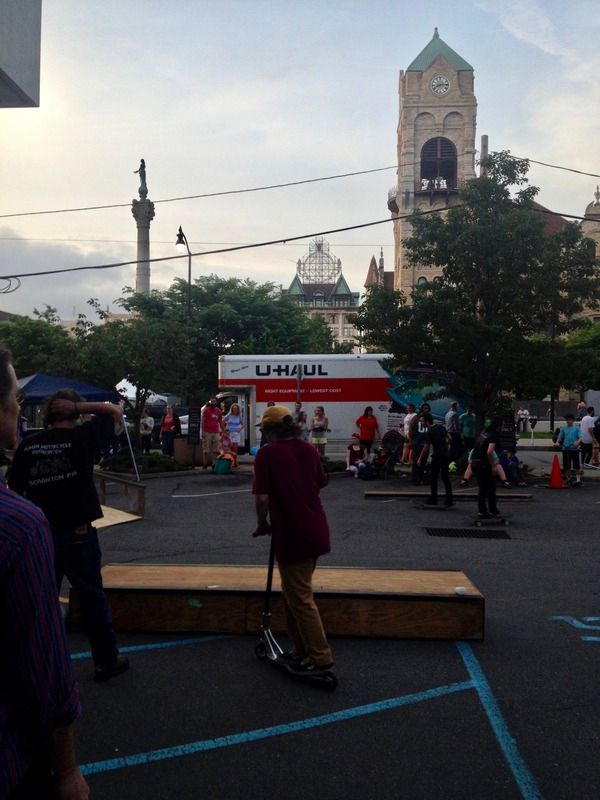 BF's cousin put up a skate park in the bank parking lot, and we stood and watched the skaters for a long time, running into everyone we knew, hanging out. BF's friends were coming home from far away - we meet them later.


6/2 Thurs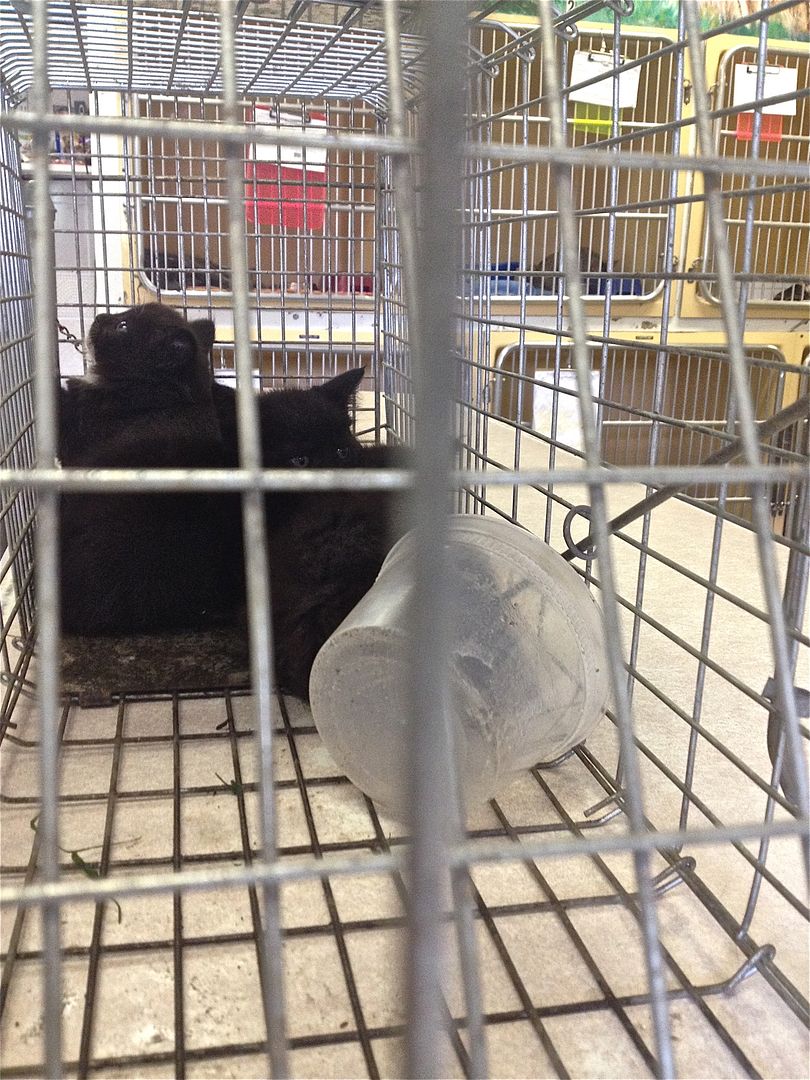 What? The avalanche of sadness is still avalanching. You thought, look, cute kittens! Don't. Most likely they're dead kittens by now. The mom was feral; they hiss and scratch at people. So, so scared. Good reason to be. People are monstrous, dumping cats, clogging the available rescues and shelters, assuming there's infinite good homes and prioritizing "making someone else deal with it" over whether their pet lives or dies.

Edit: Couldn't leave them there, knowing. A shelter worker fostered them. Whew. These kittens were saved by the skin of their teeth.
Tomorrow's kittens tho. :*( Just pray there aren't any.


6/1 Wednesday
Today checks most of the boxes for a very awful day.

Dead dogs? Check.
No sleep the night before? Check.
Reason for no sleep includes driving home from heartbreaking viewing for 30-yr old friend from college who most unexpectedly died, like several other too-young friends lately? Check.
85 degrees (F), sun-scalding, and 50+% humidity? Check.
Day consists of working mostly outdoors, in a position in which it is prohibited to be mean to and/or cause bodily damages to the animal abusers causing you grief, in dark colored double layers? Check.
While criminals get to sit home all day breeding more criminals and getting paid for it? Check.
Evidence that dogfighting might be happening HERE, for me to deal with, as a result of fucking asshole New Yorkers who got kicked out of NY? Check.
Stupid people? Check.
Really stupid people? Check.
Finally done for the day only to be told about a problematic situation of possible harm to animals? Check.
Investigation shows a literal bag of dead animals? Check.
Gangs (edited to prevent being googled by specific gang cuz I'm not safe from them anywhere) are involved in any of the above? Looking like it.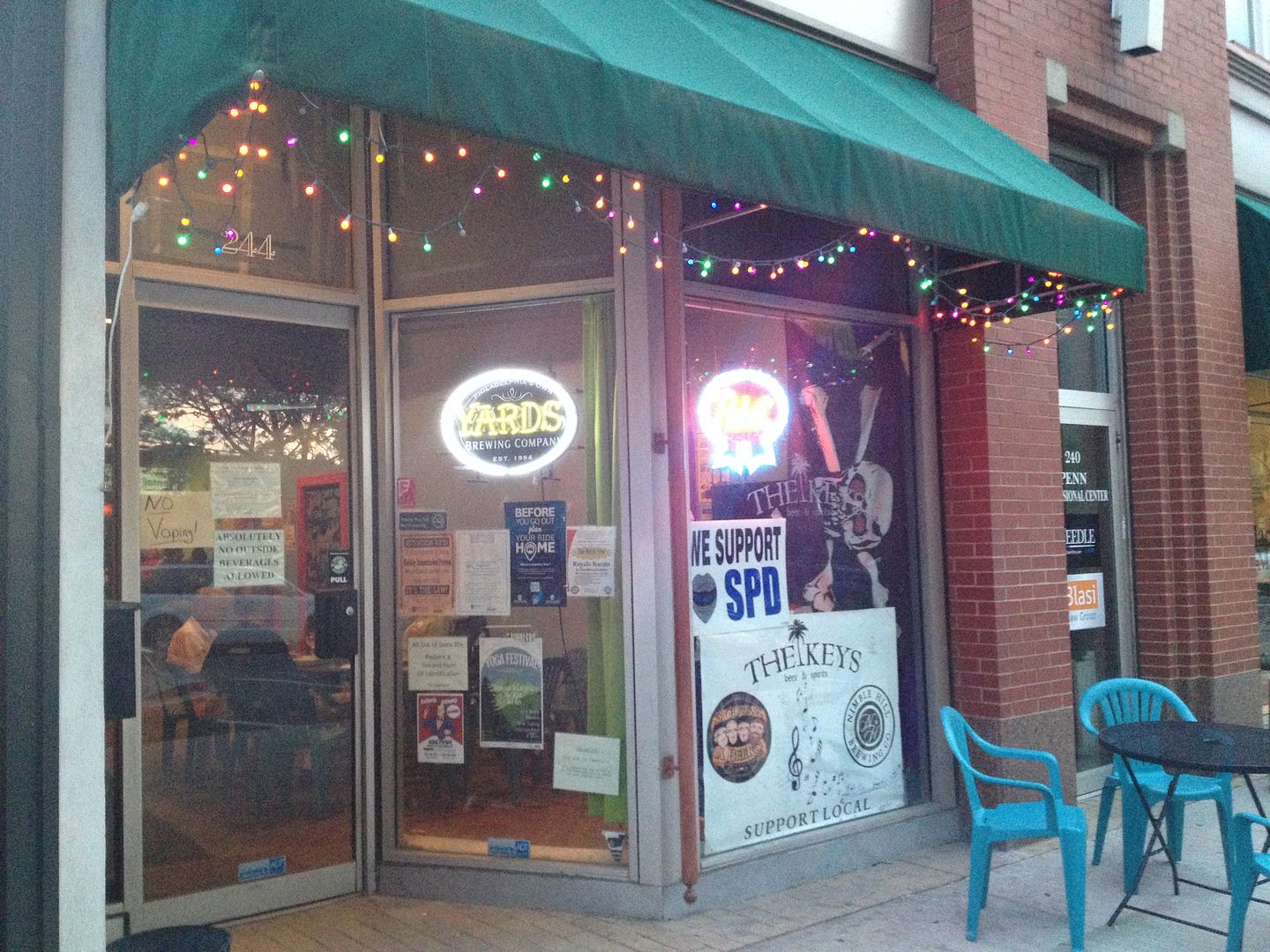 Work is ridiculous after 9 days out of service for training + Memorial Day. The world doesn't stop for me to get it together. There were at least 7 dog bites while I was gone. Here's the Keys, where I drank 5 Shaving Cream Ales and wondered why so many of my friends are dead.

You won't see shit like this on Facebook, but I can't be the only one.


5/31 Tuesday.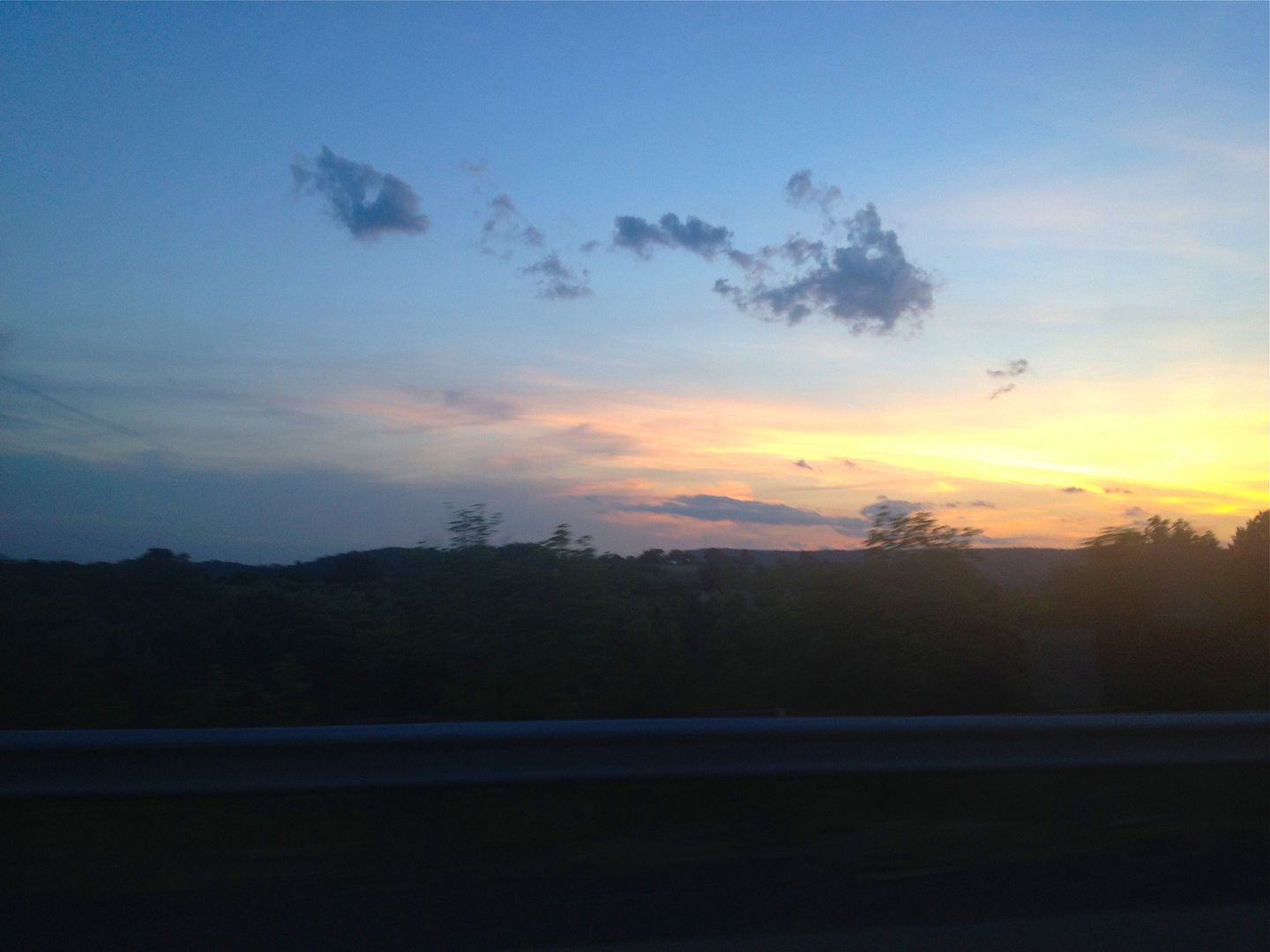 Longest sunset I ever saw. Lasted the whole drive to Ringtown. I went to a viewing there after a horribly busy day at work where I at least gained the clarity to move my ass and make a game plan for all these disasters. As I was driving home through Hazelton, Comm Center called about a dog fight in which a small dog got killed by a pack of larger dogs, which I know is going to be a huge mess that will take me all summer to sort out and make a lot of people mad at me (assuming someone owns the pack of dogs...probably someone I've warned about this).

A moment for Matt. My Angelette, my Zion Grove people always had my back when no one else did, I had to pay respects. My heart is broken for them. I have no idea what happened or how they must feel. It is too painful to want to know. I wrote so much in those days, I described them, admired them, immortalized them in their hippy palace they were kind enough to let me crash in. It's just that things changed somewhere between summer of 2006 and last week. I wasn't looking.

Fuck, I feel bad stream of consciousness writing coming on. So, so bad. I think this is why most people like me are on medication. Since I'm not...

xoxo<3

By the rivers of Catawissa
Where trees were green
And the sun came out again
After years of rain
Where the dogs frolicked Emma, Bella, Blackie
Where one of Dali's eyes watched me sleep
Where there was a lizard king named Sonny
Where Clint beat someone up for pushing him in the pool
while his phone and his weed were in his pocket
on a midsummer night
as the party guests watched the fireworks
Where I read Faulkner on the sex couch
next to M playing his video game
with a summer storm that drove me inside from the hammock
percussion on the roof
green mountains out the archways
Where maybe the first friends I ever had
(who didn't secretly loathe me)
watched 90's movies about stoners
and Aqua Teen Hunger Force
and played horseshoes with Scott
while I tried to forget the mountaintown boy
in SIO who made six strings sing
when I thought that counted for something
because I hadn't met any men yet
where I was 22 and 22 was forever.

Now I am 32 and dreams are dead
college was for nothing
No one's there
families are shredded like the lhasa apso
in the shady neighbor's pit bull's jaws
the lizard king is dead
and in good company
with the stars and cigarettes
and remembered Zion.